Products
Taphole clays
This is a plastic refractory material used to block the tapholes of blast furnaces through which the molten steel and slag produced in the furnace are emptied at intervals during the furnace's continuous production. They are heterogeneous products and are designed in accordance with the operating conditions and the type of furnace, which means that they are custom-made taking into account a series of parameters.
Protective clays
Protective putties consist of stable alumino-silicates with a very fine particle size and which protect against external factors (air, taphole blowing etc). They are mainly used for repairing tapholes and the protection of pallets and hatches in blast furnaces and nozzles, amongst others.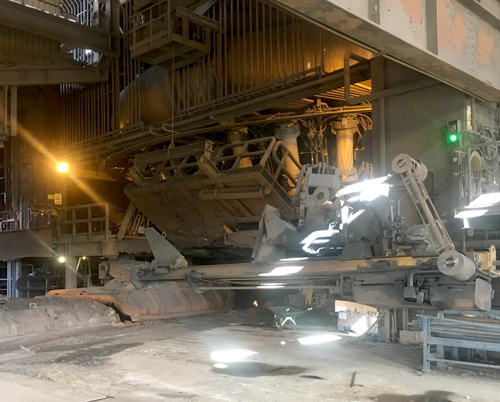 Plastic clays for pouring tracks
Plastic putties are refractory materials with a high alumina content and a chemical-ceramic composition, which are employed in the covering of siphons, walking beams and the main pouring tracks. Their application is very simple and is performed by means of ramming or gunning.
It is a highly flexible refractory product. This means that one of its fields of application involves interim and unscheduled repairs to the pouring tracks.
Concretes
Refractory concretes
They are used in areas of high thermal and impact shock due to their major resistance to thermo-chemical and thermo-mechanical degradation. As far as their composition is concerned, they are highly complex and they must be able to comply with the strictest requirements of steel making, in both blast furnaces and steel mills.
Dense refractory materials
These kinds of cement are characterised by their performance in reducing atmospheres, their high refractoriness, high mechanical resistance and ability to withstand thermal shock. In general, their application extends to other industries, such as the petrochemical, steel-making, aluminium and zinc smelting, ceramics, cements, glass, timber, etc.
Insulating refractory materials
Their principal characteristic is a high insulating capacity and low thermal conductivity. Their main application is as an insulation lining prior to the heating zones.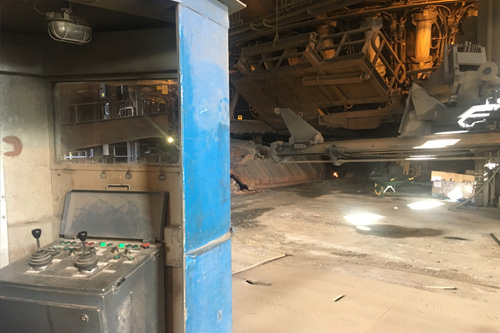 Sealer castable for coke batteries
A new design of refractory concrete to be applied in coke oven batteries for the purpose of sealing upper covers through which coal is injected. Amongst other advantages, it allows for reducing pollution into the environment, due to the hermetic properties of the product. The preparation, application and release of covers through the sliding car, by mechanical turn or by electro-magneting, is performed in an easy and efficient manner.